How to Decide What Type of Home Is for You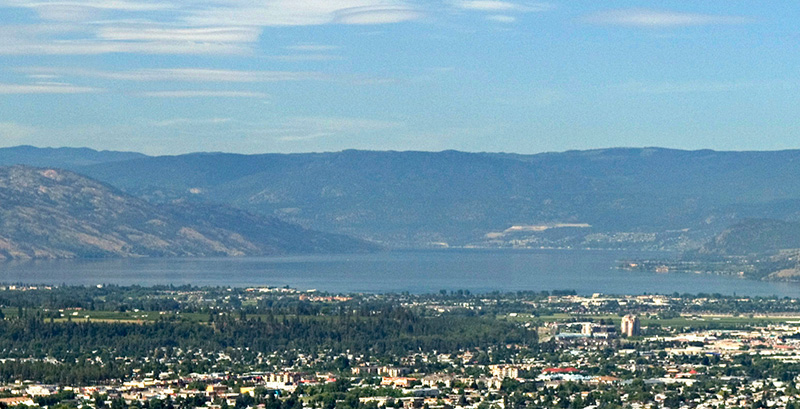 Kelowna New Homes for Sale
Buying a new home is one of the biggest (and most exciting) decisions most of us will ever make. But how do you decide what type of home is for you? After all, you don't just want a home that looks good – you want a home that feels good. In this blog we've broken down our offering of new homes for sale in the Okanagan into bite-sized categories that focus on property type, style, and main features. We hope this helps you find your dream home!
DETACHED & SEMI-DETACHED TOWNHOMES
Our Kelowna new homes for sale includes 6 detached and 12 semi-detached townhomes at Sunrise Pointe. Living is designed to "right size" your life without giving up the things you love and need. These duplex style townhomes provide great room layout on the main level with generous master bedroom, elegant ensuite with spacious shower and walk in closet. The terrace level delivers 2 additional bedrooms, full bath and media/recreation room and the bonus is that the stunning water and mountain views can be seen from both levels of this home. Enjoy all the benefits of multi-level living with the convenience of a lock it and leave it property.
Where: West Kelowna.
What: Detached and Semi-detached townhomes.
Why: Because you value convenience and the freedom to lock it and leave it.
When: Move in ready homes plus the ability to customize a home under construction.
How: Request more information here.
SEMI-DETACHED MASTER ON MAIN TOWNHOMES
The newly revealed Cantina at South Ridge is a boutique collection of 6 semi-detached townhomes. Unveiled in early 2019, these Kelowna new homes for sale are the ultimate in townhome living. Featuring a gorgeous master-on-main with walk through closet and ensuite plus entertainment-style kitchens with a large stone surface island seamlessly flowing into the main level living room. Homes range in size from 2350-2560 square feet of living space flooded with natural light; Cantina offers a rare combination of luxurious living and easy convenience with beautiful Okanagan lake and mountain views in the highly coveted Upper Mission, Southridge neighbourhood. 5 homes are remaining for sale and offer the ability to make custom selections for interior finishes. The new show home will be located in Cantina #2 in the fall.
Where: Upper Mission, Kelowna.
What: Semi-detached master-on-main townhomes.
Why: Covered decks with expansive lake and city views; need we say more?
When: Under construction, ability to customize.
How: Request more information here.
SIGNATURE SEMI-DETACHED TOWNHOMES
An exclusive, signature collection of 3-bedroom, semi-detached townhomes, these Kelowna new homes for sale are in a league of their own. Enjoy unobstructed lake and mountain views from an expansive rear deck, while enjoying over 2500 square feet of living space with master on the main and 2 additional bedrooms on the terrace level, making it a perfect home to entertain or host out of town guests. These homes offer the option for you to choose from one of three custom-designed colour schemes – giving you an opportunity to put your own signature on your new home or choose a signature express home and move in right away.
Where: Tallgrass Ridge, Kelowna.
What: Signature semi-detached townhomes.
Why: Master on main and the chance to custom design your home.
When: Signature quick possession homes for early occupancy and homes under construction for customization
How: Request more information here.
HOME LOTS FOR CUSTOM-BUILT SINGLE-FAMILY HOMES
Among the options on our Kelowna listing, new homes for sale are our lots at Tower Ranch. These lots offer you an opportunity to custom-build your dream home; and we give you the tools to do it. Using our signature Blue Print Program we can plan and build your dream home with you to be built along-side the serene fairways of the Tower Ranch golf course. With sweeping views of the surrounding lake and mountains, Tower Ranch offers freehold ownership to homeowners. Move in ready quick possession homes are also an option in this community for those who are looking to move in right away and be able to touch and feel the finishes as they are making a decision. Phase 8 will soon be released for sale with bungalow walkout lots capturing lake and city views to choose from.
Where: Tower Ranch, Kelowna.
What: Lots for single-family homes.
Why: Because who doesn't want to build their dream home?
When: Quick possession homes ready to move into and opportunity to custom build
How: Request more information here.
MATURE NEIGHBOURHOOD ONE OF A KIND LOTS
Located in Old Glenmore, we have just one property remaining in our four lot, bare land strata community, Willow Lane . Close to downtown Kelowna with a backyard facing south and abutting Jack Robertson Memorial Park, Willow Lane is a prime location that offers an extended park setting and backyard with southwest exposure for a custom build in a mature neighbourhood. A boutique community consisting of just 4 lots, potential homeowners may select plans from our already-built collection or custom design your home.
Where: Willow Lane, Kelowna.
What: One lot for a custom built, walk-out bungalow.
Why: A strategic location and extended park setting, close to amenities
When: Custom build for 2020 occupancy
How: Request more information here.
LOTS IN ARMSTRONG, BC
Last on our list of Kelowna new homes for sale are our lot listings in Armstrong, BC. A flourishing agricultural region, Armstrong is located in the north Okanagan amongst pristine countryside, snow-capped mountain ridges, and a stunning eco-reserve. Whether an escape into nature or for the lifestyle the region offers, the final phase of these exceedingly well priced lots are now available for sale at Southgate starting from $119,900. The perfect location for a custom family home.
Where: Armstrong, North Okanagan.
What: Lots for custom-built single-family homes.
Why: An agricultural hub in the heartland of pristine nature.
When: Available for immediate purchase
How: Request more information here.
<< Back