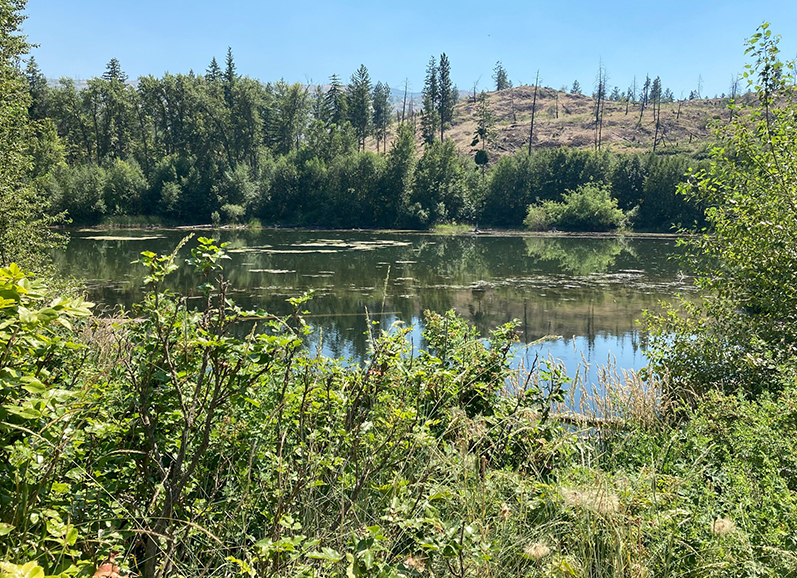 Sage Water
Lakeside living in the Upper Mission.
Nestled into the mountain hillside of Kelowna's Upper Mission neighbourhood, the Sage Water is sheltered by mature stands of pine, poplar and aspen, with spectacular views of the surrounding mountains and Okanagan Lake below.  Steeped in history and rich in memory making, this is a place where wetland exploration comes naturally, and wildlife trails stand as a testament to the connection between the people and wildlife who enjoy this land to the fullest extent.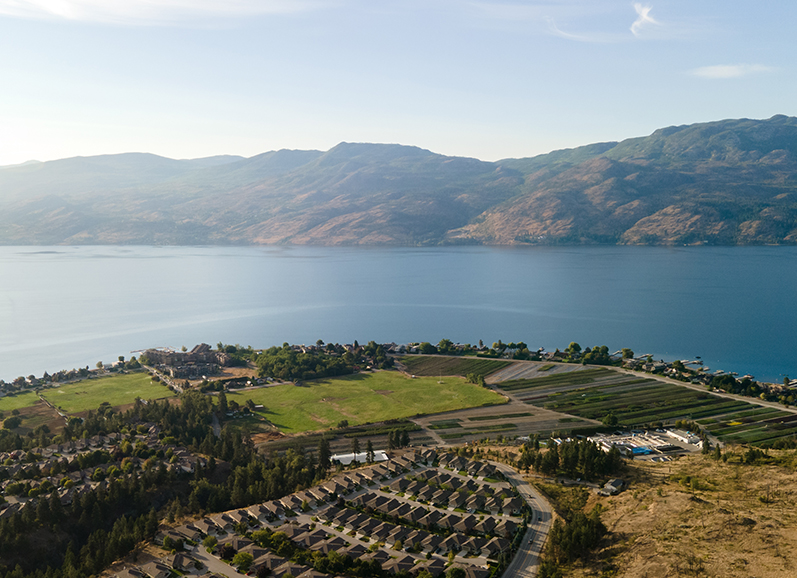 Shorerise
Hillside exclusivity meets relaxed lakeside living.
Set high above the horizon, Shorerise is an exclusive hillside master-planned community that offers an elevated way of life. Unobstructed views of Okanagan Lake. A network of trails and paths ensure that finding a hike to tackle or place to play are steps from your front door. A community neighbouring the newest agri-tourism destination and tasting room. And the future home of a walkable village offering an abundance of programs and local retail.