Dilworth Homes Wins 4 Silver Awards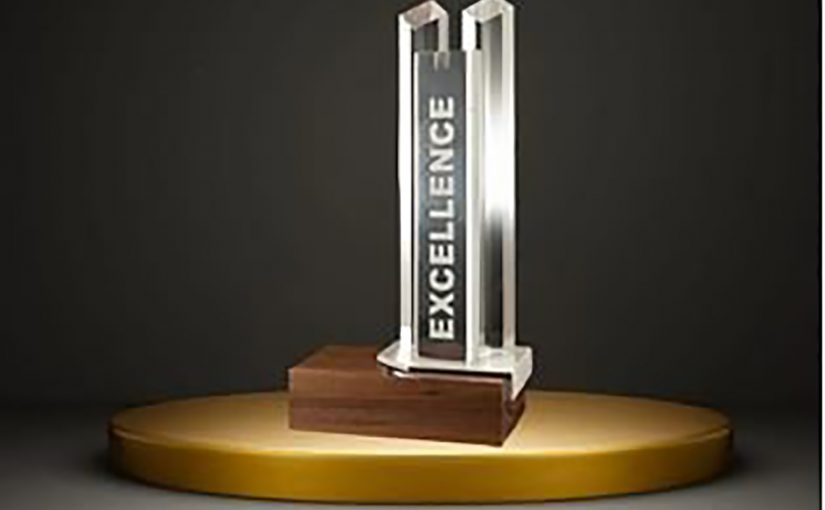 Creating quality homes for Okanagan homeowners
As part of the Emil Anderson Group, Dilworth Homes is honoured to receive four Silver Okanagan Housing Award of Excellence from the Canadian Home Builders Association, the voice of Canada's residential construction industry since 1943. In January 2021 the second half of the judging will take place for Gold Award recipients and we look forward to those results.
We are excited to win Silver in the following categories:
1. Show homes under $500,000
Our Denali community on Dilworth Mountain is judged on the functional and unique interior and exterior design features of the home, furniture, and accessories to meet the lifestyle needs of the target market. Centrally located on Dilworth Mountain this infill community of semi-detached homes is designed for a lock and leave lifestyle. The Denali show home features traditional furniture with contemporary flair bringing in chrome and light wood accents along with glass. The design makes the Denali contemporary homes an easy to live in and highly efficient space.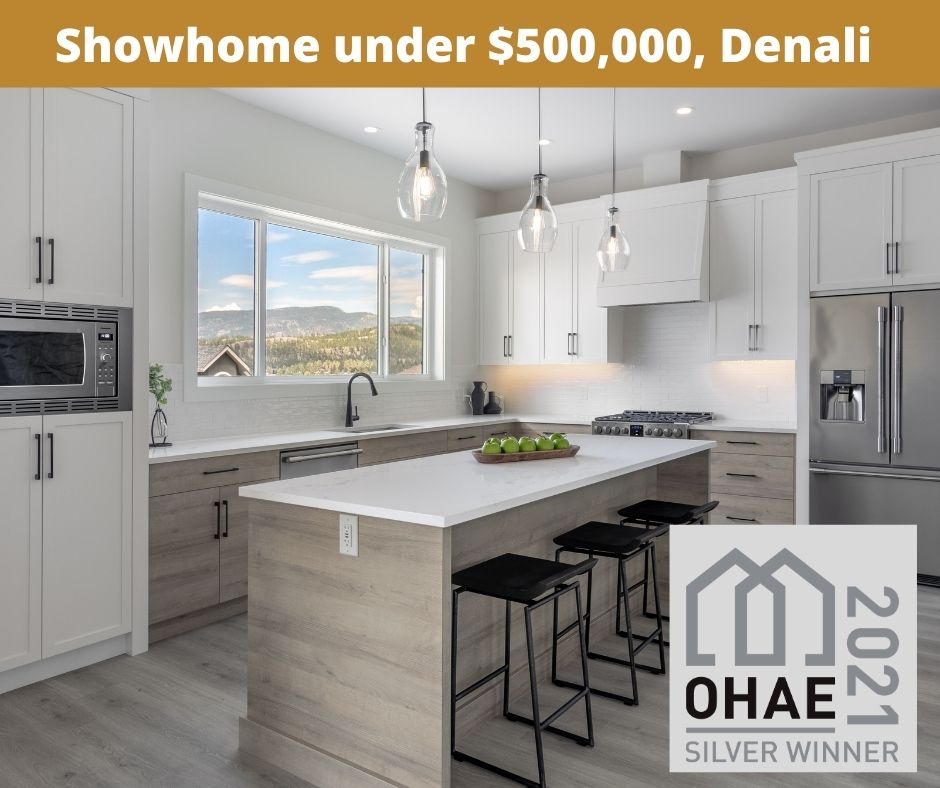 2. Semi-detached or Townhome Development
Our Cantina at South Ridge community in Upper Mission is judged on its exterior architectural character, interior creative use of space, and construction technique to achieve industry best practices. Integrating our six exclusive semi-detached homes into a narrow, steep hillside through intelligent stepped designs allowed for a comprehensive plan for the 3 groups of semi-detached homes.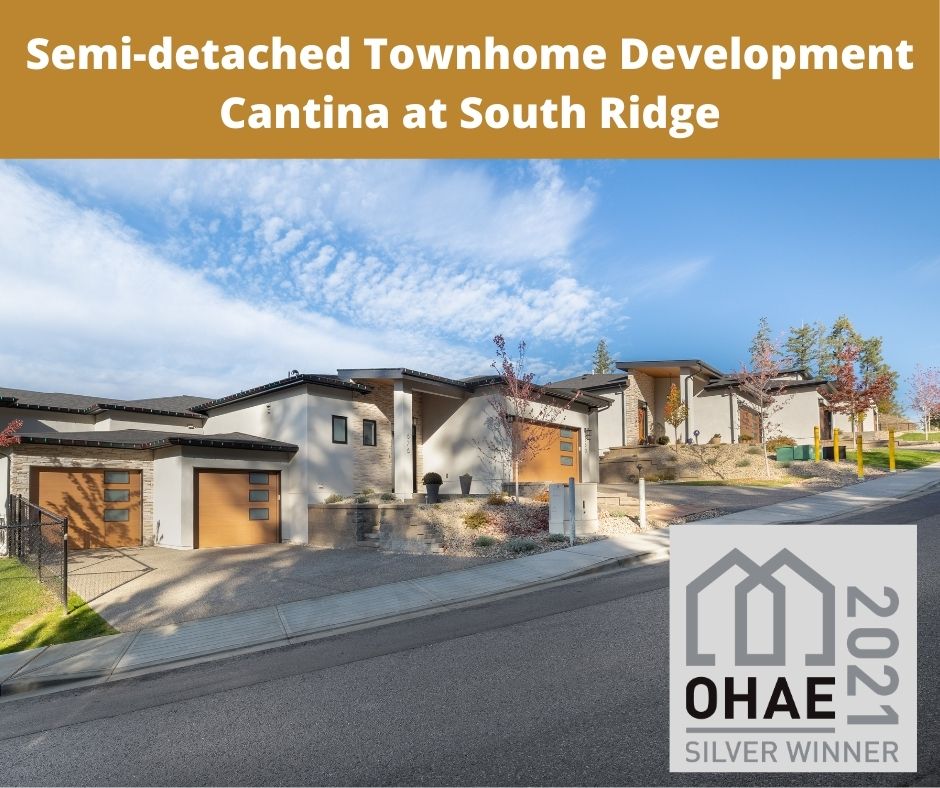 3. Urban Infill – Property Re-Use
We also put forward our Cantina community in Upper Mission for this exciting category which is judged on the creative and innovative use of space including architectural detail and form as well as curb appeal and integration of the project into its setting.
This private low-density hillside area in Upper Mission was originally zoned as a commercial property, and a land swap and re-zoning application were approved by the City to allow its use for residential purposes. This nicely integrated the homes into the existing neighbourhood. The site had a considerable grade change and a knoll in the northeastern area, the creative design elements of homes were the re-use of existing city utilities and preservation of the natural knoll feature.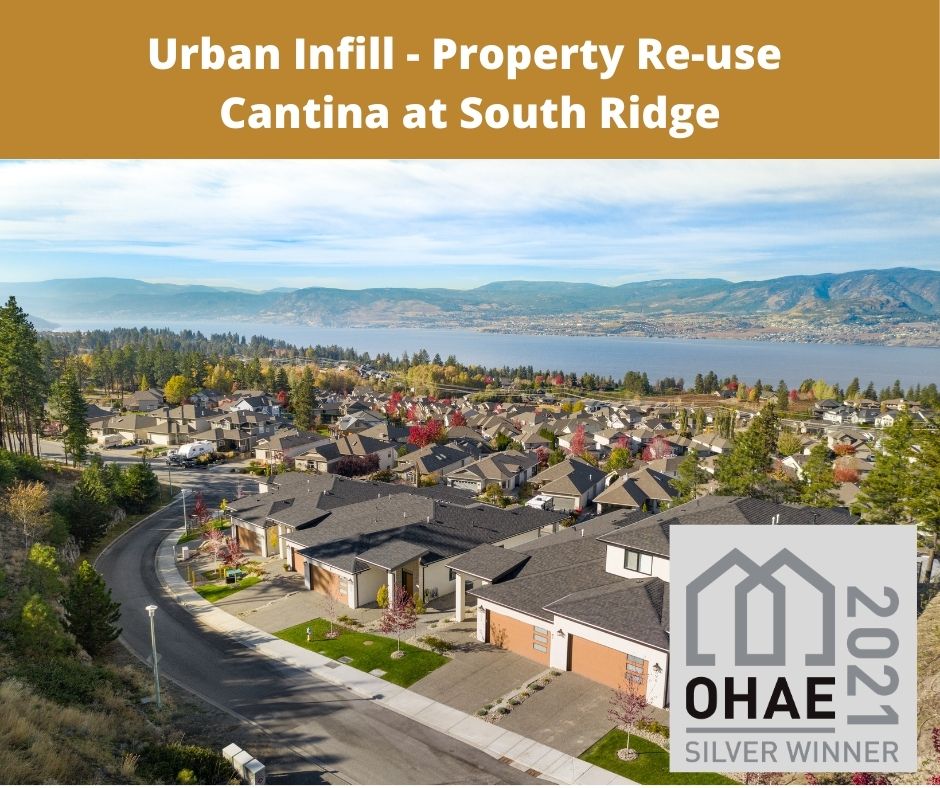 4. Multi-Family Builder of The Year
For the category of multi-family Builder of The Year, Dilworth Homes is judged on various criteria some of which include: environmental responsibility, the support of the Canadian Home Builders Association initiatives, career development of our staff, charitable contributions to our communities, innovation within the industry and mentoring new professionals. These are all areas that we are blessed to be able to accomplish and strive to continue to grow in.
Creating communities you love to live in
Family truly is an integral part of what Dilworth Homes values, from being a family-run company to the charities and communities we serve, we are grateful to have evolved into an Okanagan Valley-wide development that continues to create quality homes for Okanagan homeowners.
To be on our mailing list email info@dilworthhomes.com and for more information about our current and upcoming communities visit https://www.dilworthhomes.com/communities/
<< Back